Savoy Forms New Employer Services and Compliance Department Led by Colleen Patterson
Savoy, a leading benefits consulting firm and general agency, announces the formation of its new Employer Services and Compliance Department
---
May 04, 2017
Florham Park, NJ
– Savoy, a leading benefits consulting firm and general agency, announces the formation of its new Employer Services and Compliance Department comprised of experienced professionals assigned to each of its markets. This strategic initiative will further enhance the services Savoy provides to brokers and their clients in the areas of employer services and compliance. The new department will be led by
Colleen Patterson
in the enhanced role of Director, Employer Services and Compliance, reporting to Jim Lardiere, Senior Vice President, Business Development of Savoy.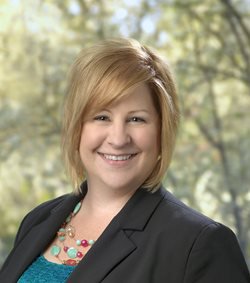 "Savoy is streamlining essential job functions in the areas of employer services and compliance that overlap with many aspects of insurance and non-insurance related products and services. The new department will provide better access and support to brokers and their clients as we strive to meet growing demands and prepare for market expansions," said Lardiere.
The Employer Services and Compliance Team will include specialists cross-trained in the areas of ERISA, Process and Regulation, Product Implementation, PEO and Technology to facilitate the delivery of products and services. Savoy's specialists will provide a wide range of educational resources to brokers and their clients including one-on-one meetings, training and webinars.
The new team will be cross-trained by Patterson, who in recent years has developed and facilitated Savoy's broker and client training programs addressing the practical implications of the Internal Revenue Code (IRC) Sections 6055 and 6056 under the Affordable Care Act (ACA). Recent training programs have also covered healthcare compliance including the required employer reporting requirements for Applicable Large Employers (ALEs) and subsequent tweaks to healthcare legislation.
Patterson holds an M.B.A. in Business Administration, Organizational Leadership from Eastern University. With over 20 years' experience in the employee benefits administration industry, Patterson has held leadership roles focused on the design and delivery of customized, integrated solutions for streamlining employee benefits, payroll services and human resource management technology.
About SAVOY
Savoy is an innovative benefits consulting firm and general agency. With over 30 years' experience, Savoy's strategic partnerships bring continued growth to brokers, carriers and vendors. Savoy tactically provides best-in-class products and services including comprehensive health and specialty benefits, compliance, HR services, technology solutions, research, education and other employer-related services.