Savoy Acquires Health Insurance Associates
Regional General Agency (GA) Acquires Largest Independent Health Insurance GA in Delaware
---
February 26, 2016
Florham Park, NJ
– Savoy has acquired Health Insurance Associates (HIA). To better satisfy the demands and needs of their collective brokers and clients in an evolving industry, Savoy has significantly invested in state-of-the-art technology solutions; in-depth research, education, and compliance support; exclusive products from premier carrier relationships; and expertise in all client segments and needs (i.e., large group, mid-market, small group, individual, Medicare, ancillary, worksite). HIA provides a high-level regional expertise throughout the Mid-Atlantic Region.
Savoy, who recently celebrated 30 years in business, is a regional health insurance general agency with seven offices in four states: New York, New Jersey, Pennsylvania, and Delaware. HIA serves Delaware, Maryland, and Pennsylvania through offices in Newark and Dover, Delaware.
"We are pleased to announce the merger of HIA operations into Savoy, which supports our strategic plan to continually invest in our people, technology, and infrastructure," says Don Savoy, President of Savoy.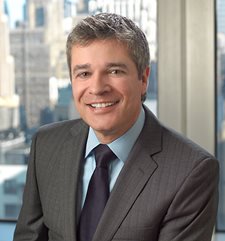 The combination of Savoy's products and resources and HIA's position as the largest independent general agency in the state of Delaware will provide more options and even greater support and service to clients and partners.
Nick Moriello, President of HIA, will continue to manage the wholesale health insurance general agency activities in the Mid-Atlantic Region. With over 40 years' experience, HIA has developed a reputation as a respected resource for brokers, clients, legislators, and trade associations throughout the region.
Don Savoy explains, "We welcome Nick, who brings a wealth of knowledge and experience, to Savoy. This merger will help us enhance our service to brokers, while providing greater regional support in our expanding markets."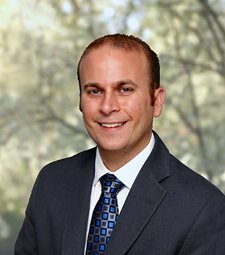 Nick Moriello adds, "We are excited for this opportunity. Our combined efforts, as well as Savoy's wide array of products and services, will truly help brokers achieve new levels of success."
About Savoy Associates
Savoy Associates is a regional general agency for employee and individual health benefits and services, including medical, specialty benefits (such as dental, life, disability, and worksite), Medicare, ACA compliance consulting, ERISA compliance services, and HR and payroll. The company has seven regional office locations: New York City and Woodbury, New York; Florham Park, Hamilton, and Marlton, New Jersey; Philadelphia, Pennsylvania; and Newark, Delaware. For more information on Savoy Associates, visit their website at
savoyassociates.com
.
About Health Insurance Associates
Health Insurance Associates, headquartered in Newark, Delaware, is the area's largest independent insurance agency specializing in helping Individuals, small employers, and Medicare beneficiaries in Delaware, Pennsylvania, and Maryland. HIA is dedicated to insuring individuals, families, self-employed individuals, businesses, and seniors in Delaware, Pennsylvania, and Maryland.