Geneva Moody Promoted to Director, Sales Operations for New Jersey Market
---
February 15, 2023
Savoy is pleased to announce that Geneva Moody has been promoted to Director, Sales Operations for the New Jersey market.
In her new role, Moody will lead the New Jersey Large and Small Group medical account teams to ensure Savoy provides best-in-class services and strategic support to brokers and their clients.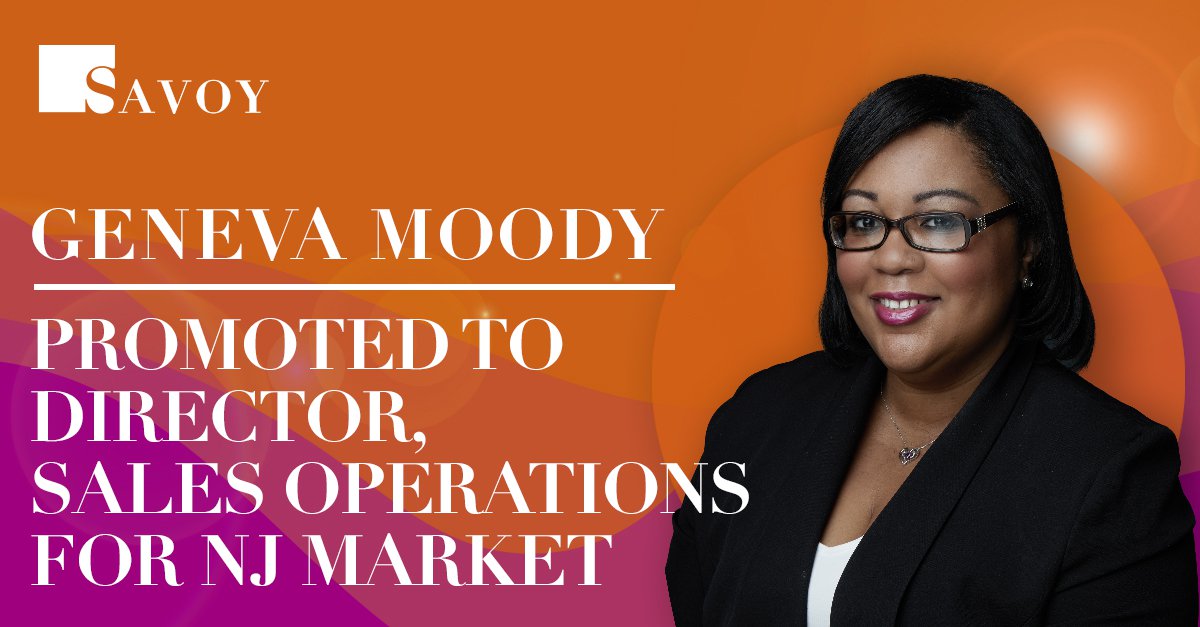 "Geneva brings her extensive knowledge and experience in the benefits industry to brokers and carrier partners," said Denise Rugel, Chief Operating Officer. "Geneva's leadership skills and carrier relationships will further support brokers and their clients with the expertise and strategies needed to address challenges in the large and small group markets."
Moody has over 20 years' experience in the benefits industry, supporting the brokerage community and carrier partners with key sales strategies. She is an active member of the National Association of Benefits and Insurance Professionals (NABIP as of January 1, 2023, formerly NAHU). Geneva has held New Jersey chapter positions including Secretary, Vice President and President, and has served on the Diversity, Equity and Inclusion (DEI) Committee for NABIP.
About SAVOY
Savoy is a strategic partner specializing in consulting services. With more than 38 years' experience, Savoy is a proudly independent boutique agency that provides a full suite of health and specialty benefits, individual health and life insurance, Medicare, a multichannel Contact Center, compliance and human resources services, technology, research, education, marketing and other innovative solutions through its offices in New York, New Jersey, Pennsylvania, Delaware and Florida.