Geneva Moody Appointed to NAHU's DEI Committee
---
October 01, 2021
Savoy would like to congratulate
Geneva Moody
on her appointment to the National Association of Health Underwriters' Diversity, Equity and Inclusion (DEI) Committee.
Geneva Moody, Account Manager, celebrated 10 years at Savoy earlier this year, supporting the Savoy team as well as our broker and carrier partners with key sales strategies. She also continues to be an active NAHU member and previously served as NJAHU President.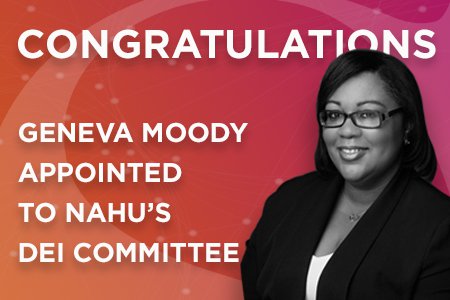 The NAHU DEI Committee's mission is to provide diversity, equity and inclusion experiences that actively engage NAHU members in learning from each other to mitigate unconscious bias, educate on racial injustice, exclude discrimination of all forms, increase equity, and foster inclusion throughout the NAHU.
Please join us in congratulating
Geneva Moody
on her new role on NAHU's DEI Committee.
For more information on NAHU's DEI Committee, please visit:
nahu.org/diversity-equity-inclusion/committee
.