Savoy Announces the Promotion of Denise Rugel to President
---
April 03, 2023
Savoy is pleased to announce the promotion of Denise Rugel to the position of President effective April 3, 2023.
In her new role, Rugel will continue to use her innovative leadership skills and strategic drive to facilitate effective collaboration with Savoy's broker partners.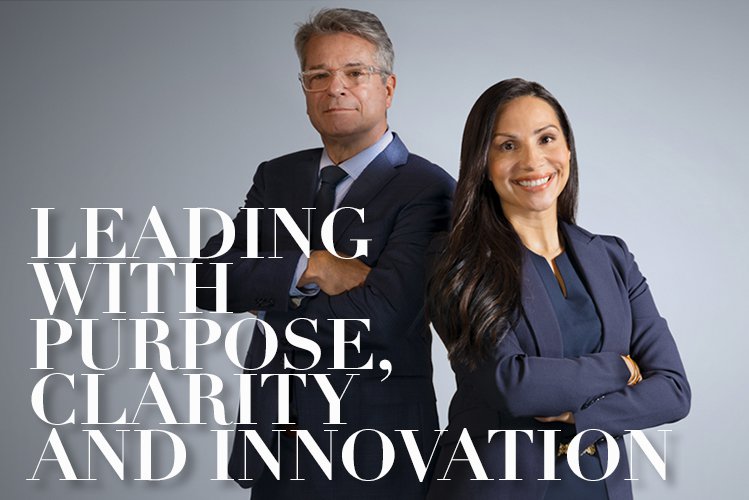 "Through our consultative approach, we will continue to collaborate and share best practices to ensure we support our carrier and broker partners and their clients with the strategies and expertise needed to address challenges," said Denise Rugel, President.
With over 20 years of progressive experience as a coach, consultant and human capital leader, Rugel has been instrumental in helping Savoy utilize and define best practices. She initially joined Savoy as Head of the Human Resources function in 2018 and most recently served as Chief Operating Officer prior to the promotion to President.
Don Savoy, Chief Executive Officer (CEO), will continue to work closely with Denise Rugel with a strong focus on revenue growth, business development and new market expansion opportunities.
"Denise's strategic focus and passion for continuous improvement has been transformative," said Don Savoy, CEO. "As we mark our 38
th
year as a proudly independent boutique agency, Savoy is well positioned to continue to cultivate new opportunities and strengthen partnerships."
About SAVOY
Savoy is a strategic partner specializing in consulting services. With more than 38 years' experience, Savoy is a proudly independent boutique agency that provides a full suite of health and specialty benefits, individual health and life insurance, Medicare, a multichannel Contact Center, compliance and human resources services, technology, research, education, marketing and other innovative solutions through its offices in New York, New Jersey, Pennsylvania, Delaware and Florida.