Savoy Announces the Promotion of Ashlyn Sanders to Vice President, Consumer and Senior Markets
---
July 11, 2023
Savoy is pleased to announce the promotion of
Ashlyn Sanders
to the position of Vice President, Consumer and Senior Markets.
In her new role, Ashlyn will be responsible for advancing Savoy's sales and retention strategies in the Medicare and Individual markets. Ashlyn will focus on partnering with Savoy's business development teams to deliver high-touch, high-quality services for consumer products and strengthen the level of service provided to broker partners and their clients.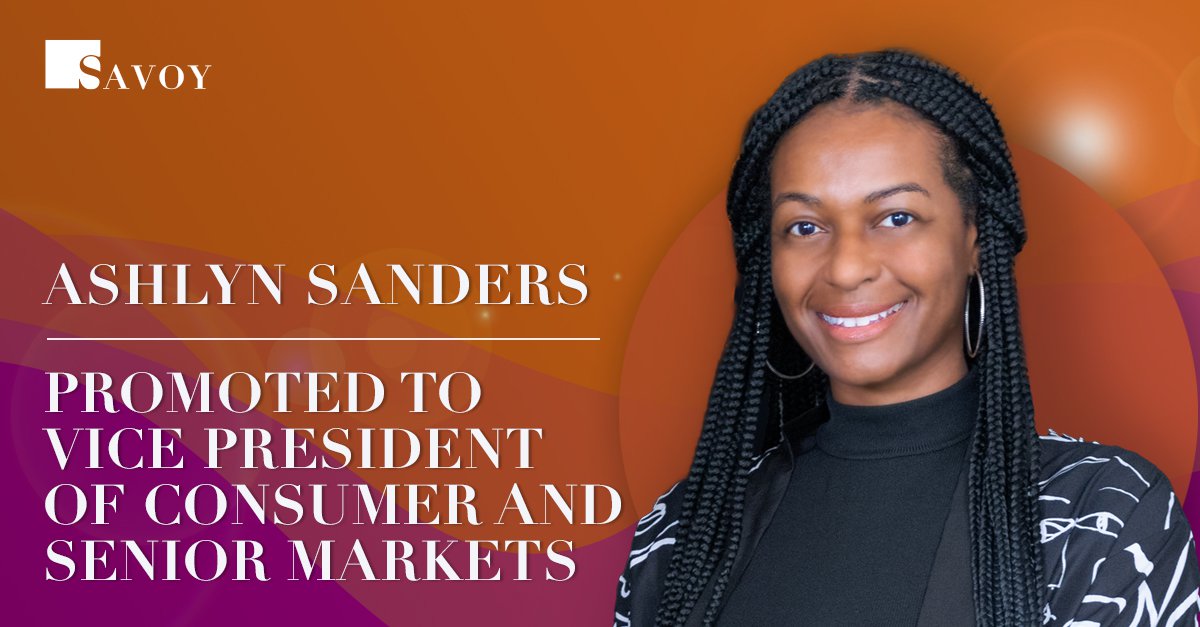 "One component of this service enhancement is expanding Savoy's Contact Center as a referral hub to ensure broker partners have a dedicated team of experts to serve as a trusted extension of their sales team," said Ashlyn Sanders, Vice President, Consumer and Senior Markets.
With more than 15 years' experience in the health insurance industry, Ashlyn brings her extensive knowledge and leadership in Medicare and Individual Health revenue growth and operations, customer service, process optimization, technology and long-term planning to Savoy's brokers.
"Ashlyn is a dynamic and passionate leader whose continuous drive for excellence will continue to serve her team, colleagues and Savoy as she further enhances Savoy's powerful broker tools for Medicare and Individual business," said
Chris Vanderwolk
, JD, CEBS, Senior Vice President, Employer Services and Compliance.
About SAVOY
Savoy is a strategic partner specializing in consulting services. With more than 38 years' experience, Savoy is a proudly independent boutique agency that provides a full suite of health and specialty benefits, individual health and life insurance, Medicare, a multichannel Contact Center, compliance and human resources services, technology, research, education, marketing and other innovative solutions through its offices in New York, New Jersey, Pennsylvania, Delaware and Florida.