NJ Compliance Alert: Reminders
---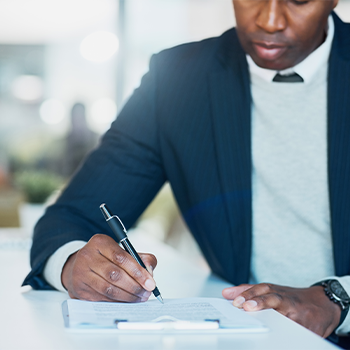 Published: 08.11.2020
July 1 – Family Leave Expanded
Effective July 1
st
, the number of weeks for Family Leave Insurance (FLI) and Temporary Disability Insurance (TDI) have doubled. Employees can take up to 12 consecutive weeks of paid family leave or temporary disability insurance during any 12-month period. Until today, employees were only able to take up to six weeks of FLI or TDI in a 12-month period. The law provides an increase in intermittent leave from 42 days to 56 days.
Also, the weekly benefit has increased. Individuals can now receive 85% of their weekly wage. The maximum possible benefit went up from $667 a week to $881 a week.
The individuals eligible to take paid family leave has been expanded to include leave to caring for siblings, in-laws, grandparents, grandchildren, other blood relatives, and any other individuals who can be shown to have the equivalent of a family relationship.
For further details, please visit:
New Jersey Expands Family Leave Benefits and Temporary Disability Insurance for Those Impacted by the COVID-19 Epidemic (Published 4.2.2020)
July 19 – Amended New Jersey mini-WARN Act
Note: The NJ WARN Act has been suspended until 90 days after the termination of the New Jersey State of Emergency. (New Jersey Executive Order 103 dated March 9, 2020, and extended indefinitely on April 7, 2020 with Executive Order 119.)
Effective July 19, New Jersey employers with 100 or more employees that terminate 50 or more employees must provide 90 days' notice prior to termination. Prior to the amendment, employers must provide 60 days' notice if it terminates 500 or more full-time employees or 50 or more full-time employees representing 1/3 or more of full-time employees.
For additional information, please visit:
Savoy Guide- New Jersey Adopts Groundbreaking Amendments to Its mini-WARN Act (Published 3.27.2020)