Medicare and Your Under 20 Groups | Expert Podcast
---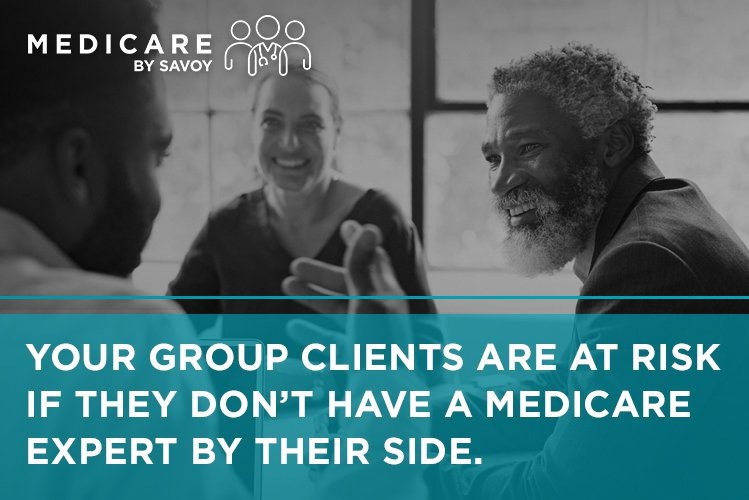 Published: 05.05.2021
DO YOU WORK WITH GROUPS WITH LESS THAN 20 EMPLOYEES?
Your group clients are at risk if they don't have a Medicare expert by their side. Mistakes can be made that are costly to both employees and employers.
If you have groups with less than 20 employees, any eligible employees MUST enroll in Medicare, because by law it becomes their primary coverage. If the employee doesn't enroll into Medicare, claims may not be paid, and the employee may face financial penalties due to late enrollment.
Medicare By Savoy Expert Podcast
Scott Overholt
, SVP, Marketing and Consumer Sales, and
Angie Wilson
, Account Manager, Consumer and Senior Markets, discuss the importance of understanding Medicare compliance and enrollment for group administrators and their employees.
Help your clients avoid potential risks and costly fines—tune in to our podcast today to learn how you can best advise and assist your clients.
[LISTEN NOW]
For more information, please visit our
broker resources
.