CT Compliance Alert: No Insurer May Lapse or Terminate a Policy Because the Policyholder Did Not Pay the Premium
---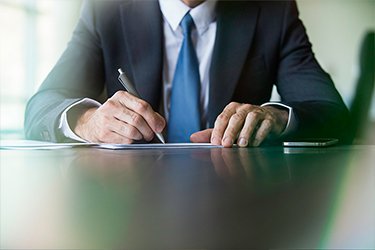 Published: 04.22.2020
What:
Governor Ned Lamont issued Executive Order No. 7S.
For 60 days, no insurer in Connecticut may lapse or terminate an insurance policy because a covered policyholder does not pay a premium or interest when due.
When:
Effective April 1, 2020 until June 1, 2020.
Who:
This grace period applies to entities licensed or regulated by the Insurance Department including admitted and non-admitted insurance companies that provide any insurance coverage in Connecticut such as life, health, auto, property, casualty, etc.
The grace period only applies to policyholders that were in good standing with their insurance carrier on March 12, 2020, and only applies to premiums due after the initial premium has been made to secure coverage.
Note
: If a carrier has already provided a policyholder with a 60-day grace period for March and April 2020 premiums, or offers to provide a 60-day grace period for that time frame and it is accepted, the carrier will be deemed to have satisfied the requirements of this Executive Order.
What:
Insurers must provide the 60-day grace period to the following:
Individuals with individual insurance policies who, as a result of the COVID-19 pandemic, were laid off, furloughed, or fired from employment or otherwise sustained a significant loss in revenue.
Businesses that are group policyholders, have group insurance and/or have property/casualty insurance that were required to close or significantly reduce operations or suffered significant revenue loss as a result of the COVID-19 pandemic.
This 60-day grace period is not automatic. To be eligible, affected policyholders must provide an affidavit or other statement acceptable to their insurance carriers. Carriers will provide instructions on how policyholders are to provide such information.
Policyholders are advised that this grace period is not a waiver or forgiveness of the premium; it is only an extension of time in which to pay premiums. Policyholders are advised that they may be subject to restrictions if they are in receipt of state or federal stimulus funding relating to COVID-19.
Individuals or businesses that do not meet the criteria for the 60-day grace period set forth above will need to contact their insurance carrier should they wish to discuss a premium deferral.
This order does not apply to self-funded health plans.
Note:
This 60-day grace period applies only to cancellation or non-renewals attributed to a failure to pay premiums during the applicable 60-day grace period
. If a policy is to be cancelled or non-renewed for any other allowable reason, the cancellation or non-renewal may be made pursuant to statutory notice requirements and for legally recognized reasons.
Connecticut Governor Ned Lamont - Executive Order No. 7S
https://portal.ct.gov/-/media/Office-of-the-Governor/Executive-Orders/Lamont-Executive-Orders/Executive-Order-No-7S.pdf?la=en
If you have any questions, please
contact
your Savoy Sales Team.